Soft Stuff would like to present "The Good Stuff...breads"
A monthly blog featuring assorted breads with suggested recipes for chefs, cooks, and kitchens.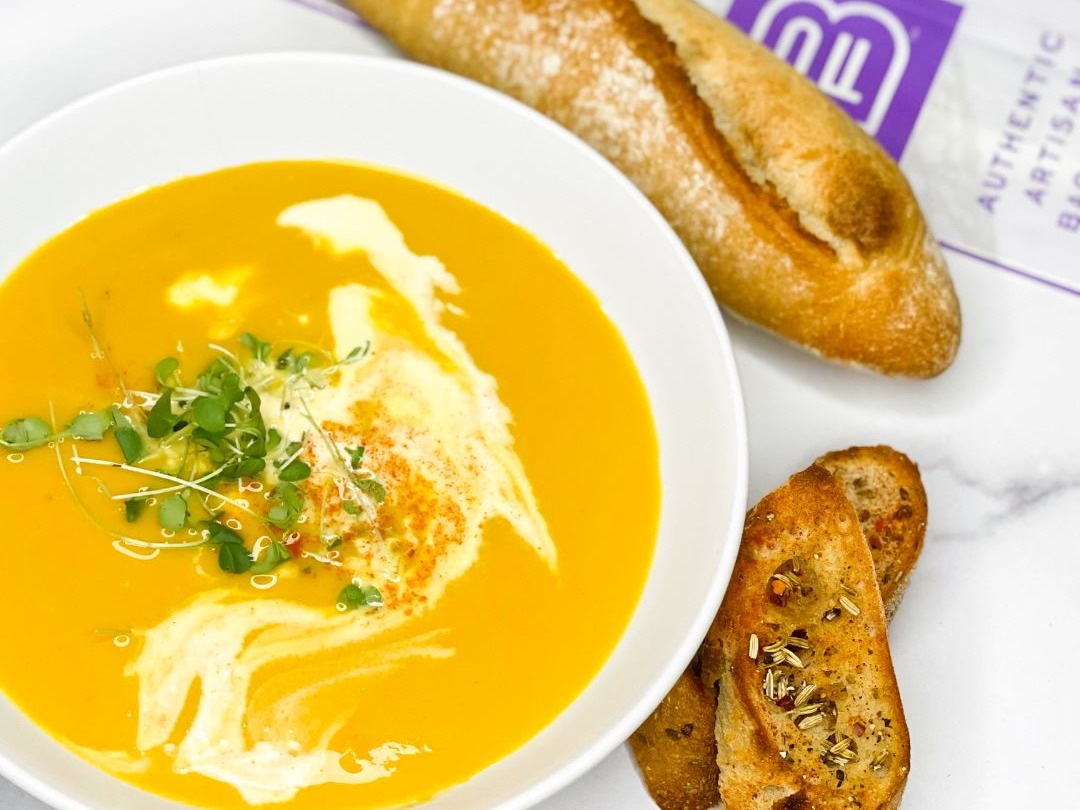 Authentic Artisan Baguette-BDF5400
Characterized by traditional "bouts pointus" (pointed ends), the Authentic Artisan Baguette features a crispy crust and a porous interior for an old-world experience in every bite. Dive into its sourdough flavor by dipping in oil, slicing for sandwiches, or enjoying as an appetizer.
Pumpkin Soup with Spiced Parmesan Crouton by Bakery de France
Parmesan Butter Spices: Fennel seeds, Chili flakes. Coriander seeds, Thyme, pepper, paprika 
Pumpkin Soup 
Micro greens (garnish) 
Half and half (garnish)

Sesame Semolina Baguette-BDF5418
Baked with a blend of semolina, durum, and wheat flour, and topped with toasted sesame seeds, the Sesame Semolina Baguette has a delicious nutty flavor, a crunchy thin crust, and moist interior. Slice, toast, or grill to enjoy with entrées, soups, or salads.

Crostini by Bakery de France
Strawberries
Balsamic Vinegar
Goat Cheese 
Basil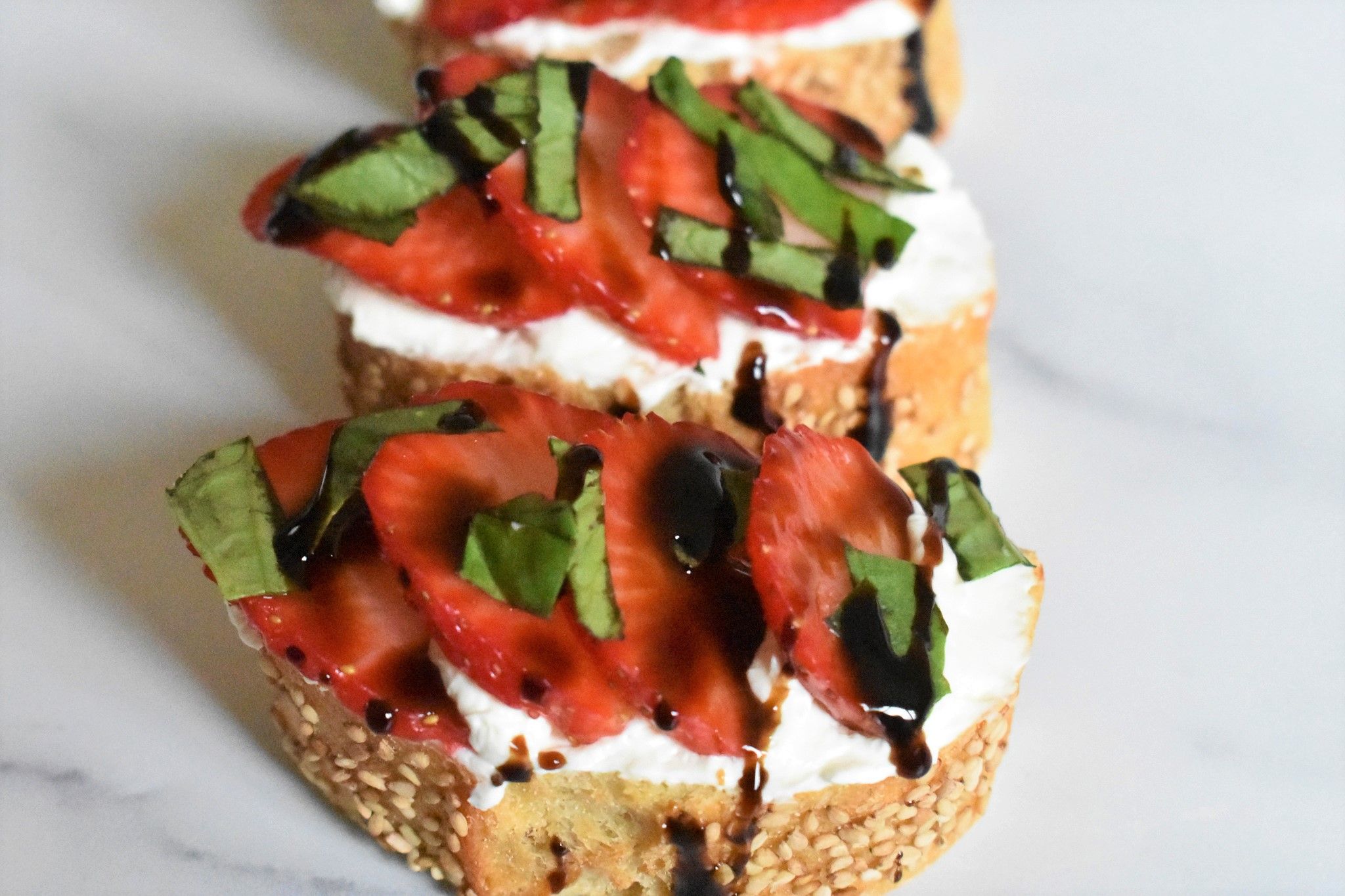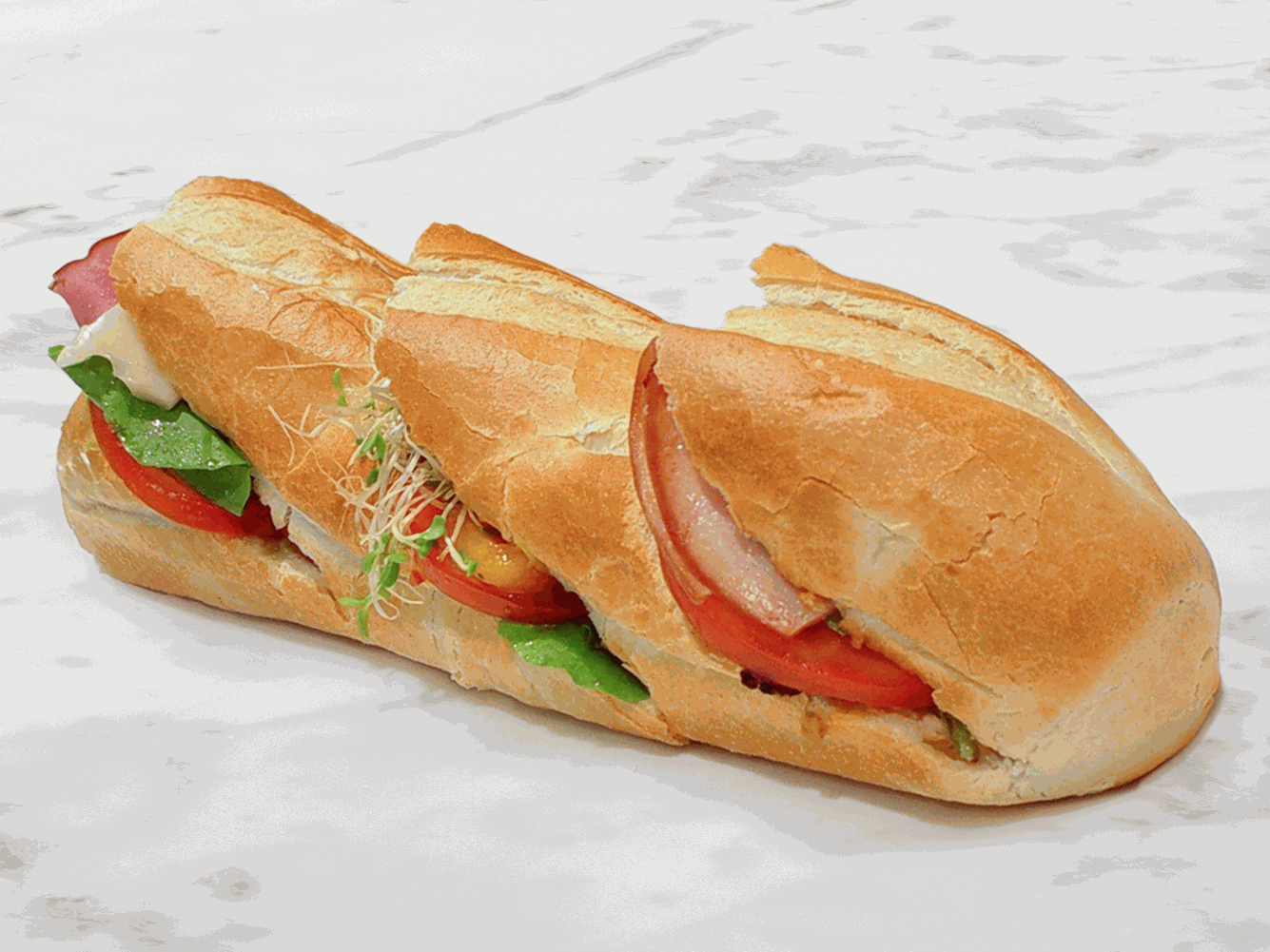 French Batard-BDF1043
Classic French White Batard. Featuring thin artisan crust and soft chew. Ideal for gourmet sandwiches.

Gourmet Sandwich by Bakery de France
Turkey
Tomato & Mesclun Greens 
Sprouts 
Tomato & Vidalia Onion Relish
Ham
Swiss
Guacamole