Beyond Cream Cheese & Lox
Bagels just for breakfast? Not anymore! There are a multitude of sandwich possibilities that can be built using a bagel as the base.  Whether sweet or savory, the creations are endless, and transforms the humble breakfast item into a substantial lunch or dinner entree.  Check out a few inspirational recipes from Soft Stuff to celebrate National Bagel Day.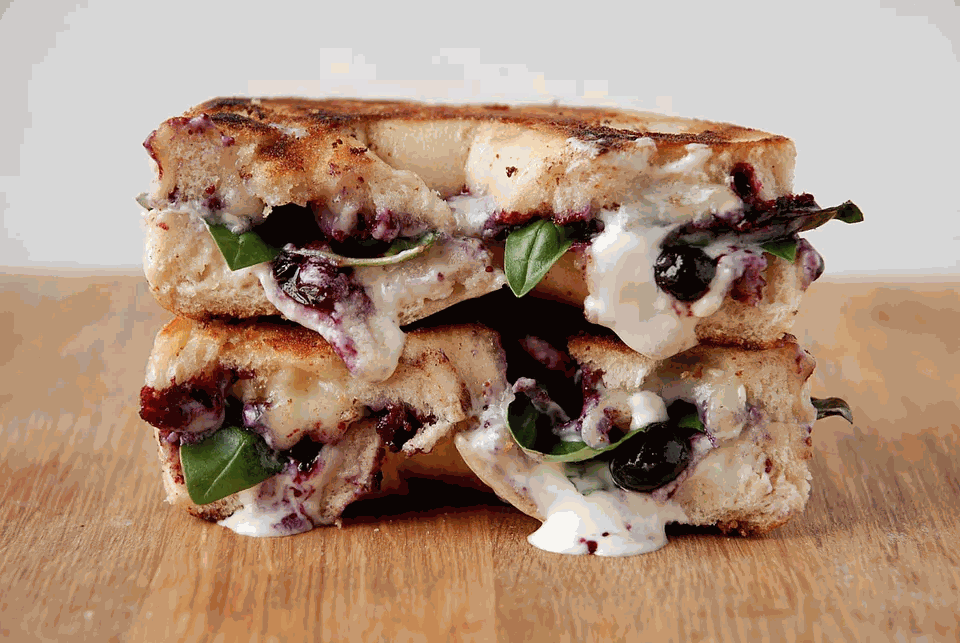 BLISTERED BLUEBERRY GRILLED CHEESE WITH MASCARPONE AND BRIE

By The Spruce Eats
If you've never heard of blistered blueberries, you're in for a treat.  The berries are cooked over high heat with a spoonful of brown sugar until they explode in juicy deliciousness.  Pile your blistered berries onto a soft bagel spread with brie and mascarpone.  Add fresh basil and toast until the cheese goes perfectly melty and gooey. 
Ingredients
3 Basil, fresh leaves
1 1/2 tbsp Blistered blueberries (brown sugar and     blueberries)
1 Bagel
1 1/2 tbsp Mascarpone
1 small wedge of brie
2 Pats of salted butter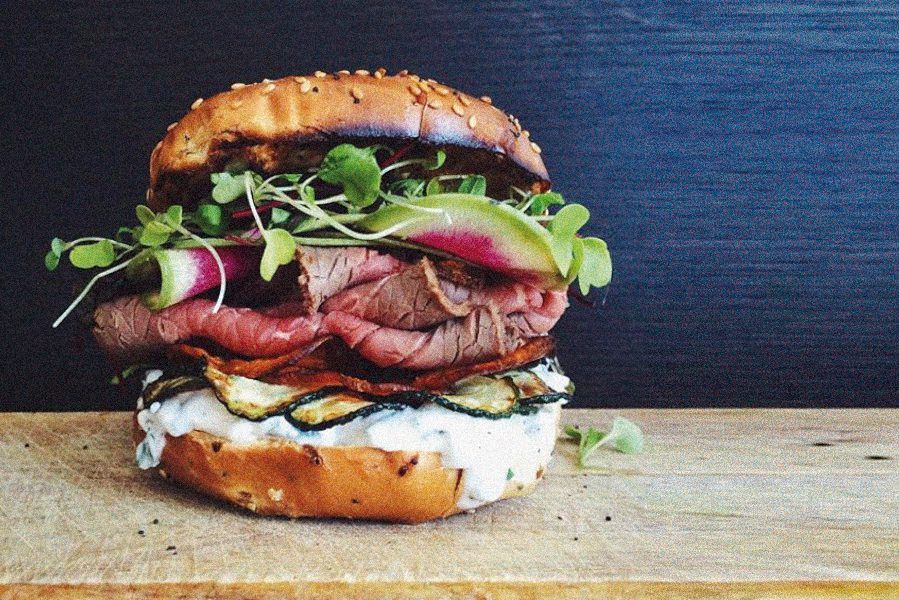 PASTRAMI BAGEL
By f
inefoodgroup.com
Cut the bagel in half and roast it on the plate. Finely cut the pastrami; overlay the slices and roast them on both sides. Compose the bagel starting with ranch sauce, add the pastrami, overlay a layer of caramelized onions (red or white, as you please), and as a final touch, fresh sprouts. If the season allows it, you can insert a few slices of grilled zucchini instead of caramelized onions, like in the picture.
Ingredients
1 Bagel 
130g Pastrami 
Caramelized onions or grilled zucchini
Fresh Sprouts
Ranch dressing