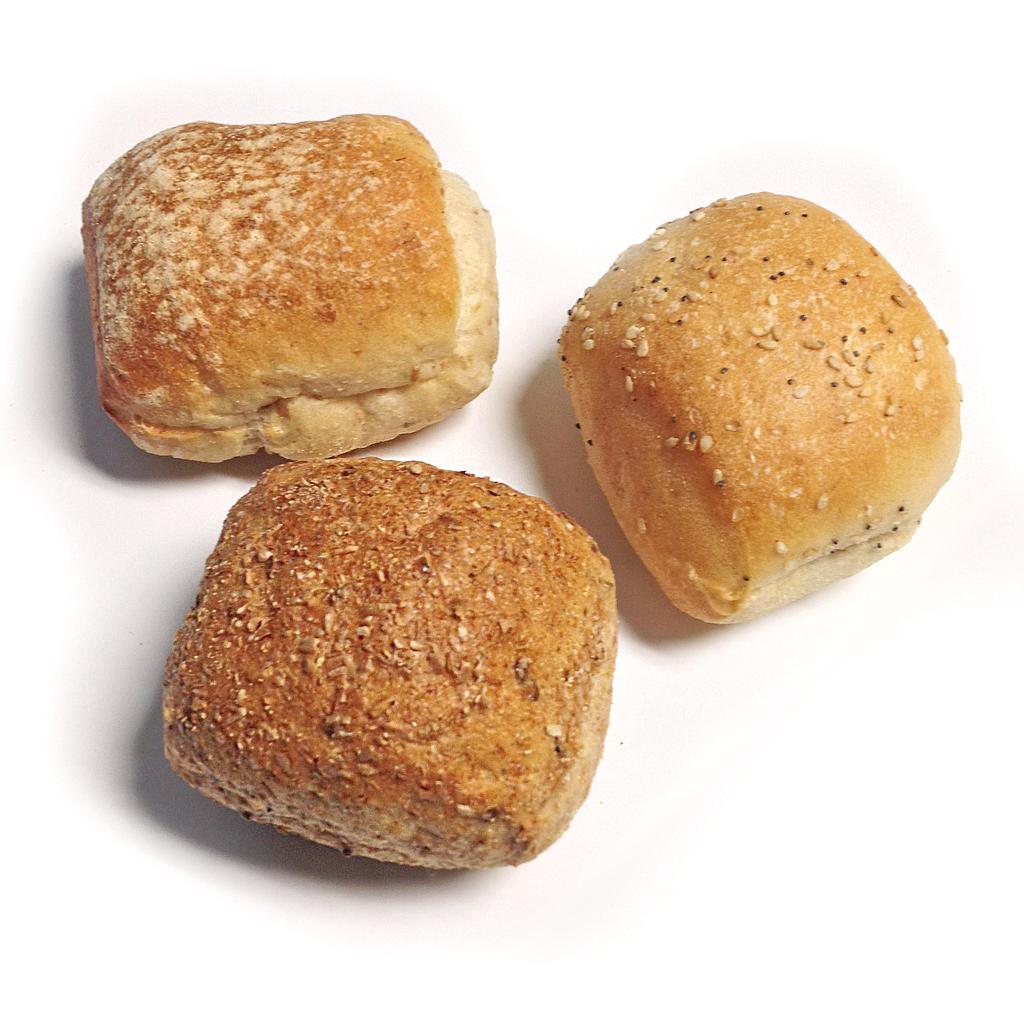 Assorted Dinner Rolls
The top choice dinner roll for your next event! Assortment includes French bread roll, light sourdough roll, whole wheat roll, and a seeded French bread roll. 
Product ID:
ANT1009
Pack Size:
96
Ingredients: Unbromate Unbleached Enriched Wheat Flour(Niacin,Iron,Thiamine Mononitrate,Riboflavin,Folic Acid)., Water, Whole Wheat Flour, Water, Sugar, Salt, Wheat Bran, Yeast, Flax Seed, Oats, Malt, Vegetable Oil, Sesame Seeds, Poppy Seed, B2(Soy Flour,Diacetyl Tartaricacid Esters Of Mono-Anddiglycerides(Datem),Monogl Ycerides,Soybean Oil,Calcium Sulfate,Ascorbic Acid.Potassium Bromate,L-Cysteine,Dextrin,Wheat Starch And Enzymes)., Oil, Vegetable Corn, Freezeble Sour, Lc-5 Assist, This Product Has Been Processed In A Facility Where, Wheat.Soy Product Are Present.